We have closed the voting polls on Sunday for this year's edition of Best of Summer in Slovenia 2020 and we are happy to announce this year's winners in all the categories! We would like to thank everyone who voted and supported Best of Summer in Slovenia 2020 edition. Now drum roll please, as we present to you this year's winners of Best of Summer in Slovenia 2020!
Congratulations to all the winners and participants as well! A round of applause for all!
Best Summer Attraction in Ljubljana
Now in its 8th season, every Thursday and Friday, June until late October (weather permitting) Pogačarjev Trg in Ljubljana's old town transforms into one big melting point of culinary and social excitement, as Odprta Kuhna (Open Kitchen) takes over. Featuring the mouth-watering gastronomic creations of many of the finest restaurants throughout the country, as well as local beers, wines and spirits, to call this Ljubljana's main event on a Friday would be something of an understatement, as the event always attracts large crowds of hungry (but not for long) folk. A full list of participants can be found on the official website, although after viewing the names it will be impossible to stay away.
2. Ljubljana Castle
3. Tivoli Park
4. Špica Waterfront
5. Triple Bridge
6. Metelkova
7. Dragon Bridge
8. Nebotičnik
9. Museum Quarter
10. Ljubljana Cathedral
Best ice cream in Ljubljana
Cacao – WINNER
Boasting an unbeatable location just steps from Ljubljana's famed Prešernov Trg, Cacao is the city's top destination for ice cream lovers – overwhelmingly voted as having the best ice cream in town in each and every In Your Pocket Best of Summertime competition to date. It's large tree-shaded terrace along the banks of the Ljubljanica also gets top marks for atmosphere, while the laid-back chocolate brown interior is a great place to chill out with a mouthwatering slice of gourmet cake or freshly prepared fruit smoothie. One of our, and seemingly everyone else's, favourites.
2. Vigo
3. Zvezda
4. Gelateria Romantika
5. Mcdonalds
6. Lolita
7. Ice Wave
8. Grefino
9. DiMatteo
10. Fetiche Patisserie
Best Outdoor activity in Ljubljana
While certain restrictions are still in place, the children's zoo is now also open for visits. There's nothing like patting a piglet. Check out the new adorable residents of Zoo Ljubljana!
2. SUP Klub
3. Bananaway SUP Tour
4. Atlantis Water Park
5. Orehov gaj
6. Kolezija Pool
7. Laguna
8. Tivoli Mini Golf
9. Trnovo Golf
10. Spider Paintball
Best Indoor fun in Ljubljana
WOOP! in the Slovenian capital, Ljubljana, is the biggest and coolest (if we can say so) trampoline park of its kind. It holds 3500 square meters of fun-space, and it's only a short jump from the shopping wonderland BTC. WOOP! Trampoline park is for adults, adolescents, and children from 3 years of age. More about WOOP read here.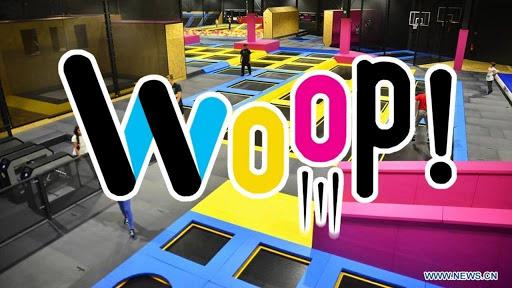 2. Museum of Illusions
3. Woop! karting
4. Enigmarium Escape Room
5. Biljardna Hiša
5. Escape Castle
7. Axethrowing
8. Bowling centre Spyder
9. Klub 300
10. Indoor Paintball
Best Attractions around Ljubljana
Velika Planina comes alive in summer, maintaining traditions that are centuries old. The Snow Mary Chapel sits on top of the settlement, looking over in a most protective manner. The tourist settlement might not have quite as much history but it still has a fascinating story nonetheless, and the views are even more remarkable from this elevated spot. A number of guesthouses sit at various points throughout, providing weary hikers with some much-needed food straight from the history of this beautiful land. More about Velika Planina here.
2. Arboretum Volčji Potok
3. Technical Museum of Slovenia
4. Brdo Castle
5. Tunnels under the old town of Kranj
6. Slovenia Beekeeping Centre
7. Ljubljana Marshes
8. Županova Jama Grosuplje
9. Bogenšperk Castle
10. Straw Hat Making Museum
Best Slovenian Craft Beer
The Pelicon brewery is a successful and renowned microbrewery from Ajdovščina, located in the heart of the Vipava Valley. Pivovarna Pelicon is an independent microbrewery that launched its first brew in 2013. They produce unfiltered, unpasteurized, and full-flavored beer, while their brewery has been steadily gaining recognition on the local and international market.

2. Bevog
3. Maister
4. Loo-blah-nah
5. Tektonik
6. Human Fish
7. Reservoir Dogs
8. Mali Grad
9. Green Gold
10. Hopsbrew
Best Tourist Destination in Slovenia
As one transcends the winding road up from Tolmin, or descends the southside of Vršič ountain pass, they become mesmerised by flashes of turquoise appearing at their side. Steal a glance or two and you realise it is an enchanting river, none other than the Soča. Along its banks, in its catchment area, several towns and numerous villages have lain since the Slavic tribes settled here in the 6th century, the ancestors of modern day Slovenes, their luck untold. It is a beautiful valley, in the truest sense of the word. Towering rocky mountains of Triglav National Park, lush green forest and that crystalline water on pure white stones. Breathtaking. More about Soča Valley read here.

2. Bohinj lake
3.Bled lake
4. Goriška Brda
5. Vipava valley
5. Solčava/Logarska Valley
7. Rogla Treetop Walk
8. Velenje lake
9. Pohorje
10. Celje castle
Best of Glamping in Slovenia
Glamping Kolpa Resort – WINNER
In the heart of Bela Krajina, in southeast Slovenia, you will find a wonderful 'Glamping' resort, consisting of wooden houses, glamorous tents, and a natural swimming pool. Built-in a wonderful setting, on raised ground where the old Manor House of Krasinec once stood, the resort sits on a hill just a stone's throw away from the River Kolpa, with stunning views of both the Slovenian and Croatian countryside.

2. Garden Village Bled
3. Slovenia Eko Resort
4. Chocolate Village by the river
5. Natura Eco Camp
6. Glamping resort Chateau Ramšak
7. Herbal Glamping Resort Ljubno
7. Glamping Ribno
9. Glamping Mountain Fairy Tale
10. Forest Glamping Resort Blaguš
More about top glamping resorts in Slovenia, here.
Best golf in Slovenia
Playing golf in Arboretum Vočji Potok is one of the top experiences in Slovenia when it comes to golfing especially due to the pleasant natural environment, the amazing golf course which stretches across smaller artificial lakes and pine forests. While golfing in Arboretum Volčji Potok you can also enjoy breathtaking views of the Kamnik Alps. What more could one want? More about the Golf Arboretum here.

2. Golf Royal Bled
3. Diners Cubo Golf Ljubljana
4. Golf Olimije – Podčetrtek
5. Golf Lipica
6. Golf Brdo
7. Golf Bovec
7. Golf Mokrice
9. Golf Zlati Grič
10. Golf Moravske Toplice
Learn more about the top Slovenia Golf Courses here.
Best spa in Slovenia
Terme Olimia – Podčetrtek – WINNER
The most prestigious Slovenian Wellness Orhidelia, unique Selfness programs, and water adventures make Terme Olimia one of the most popular spas in Slovenia. No wonder it made ur list of top 10 spa resorts in Slovenia. With excellent facilities and gorgeous surroundings, it isn't hard to see why.

2. Rimske Terme
2. Moravske Toplice
4. Terme Čatež
5. Thermana Laško
6. Spa By The Sea – Portorož
7. Dolenjske Toplice
8. Terme Zreče
9. Rogaška Resort
10. Terme Dobrna