In a land where the national anthem's lyrics are plucked from the verses of a poem aptly named "The Toast," it's no wonder that winemaking and viticulture have a sacred place in the hearts and minds of the Slovenian people. Slovenia, a country of enchanting landscapes and wine-soaked traditions, lives and breathes the art of crafting the perfect vintage. Unsurprisingly, this ardor for wine manifests itself in a flurry of wine-related events that paint the calendar with a tapestry of flavors and festivities.
From the grandeur of international competitions that beckon sommeliers and connoisseurs from every corner of the globe to the cozy gatherings in charming, tucked-away villages, where bacchanalian revelry is the order of the day, Slovenia knows how to celebrate its beloved nectar. In this blog, we're here to unveil the crème de la crème and share our own treasured picks from the rich tapestry of Slovenian wine happenings.
FEBRUARY
Salon of Sparkling Wine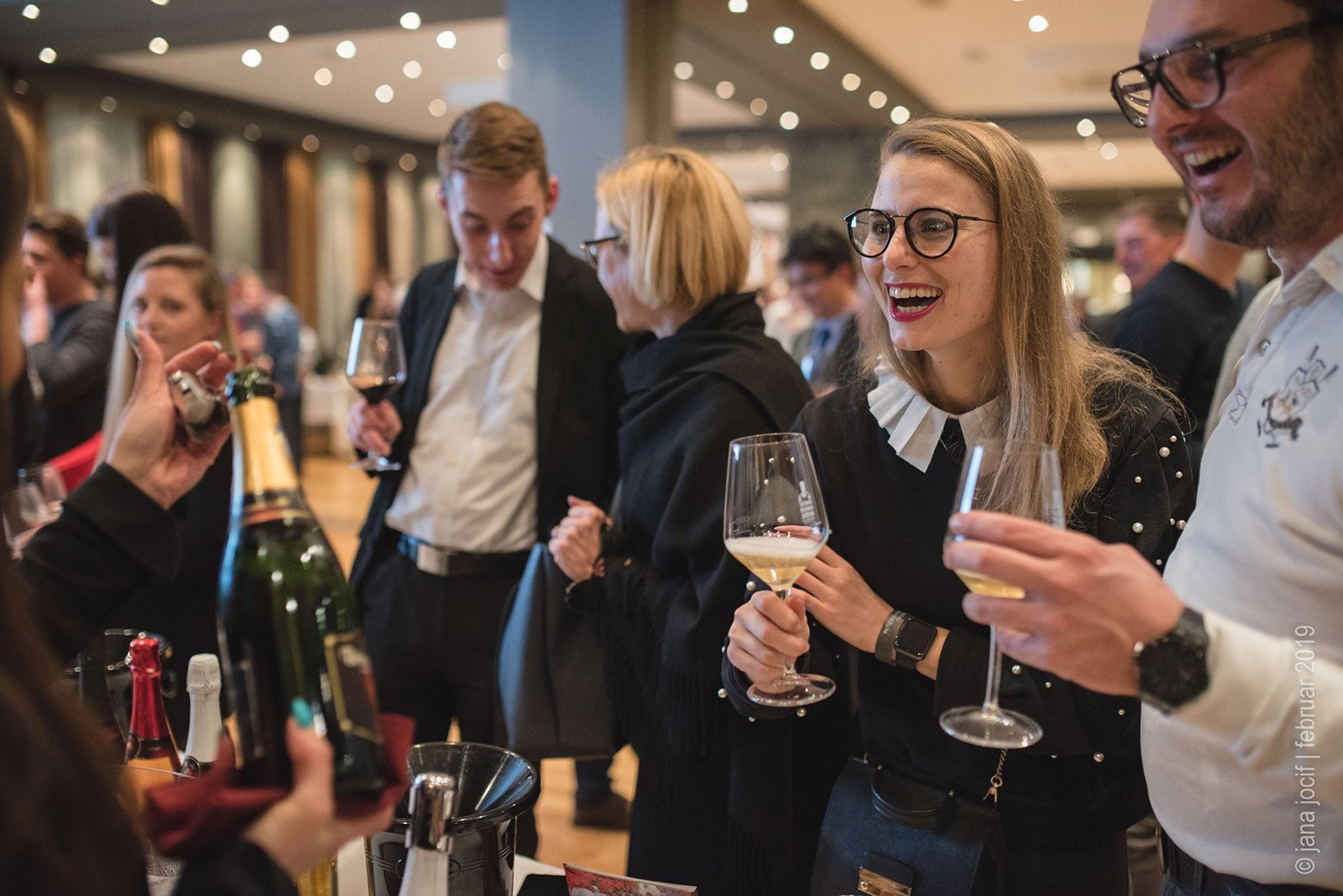 Taking place each year during the week of Valentine's day, the Salon of Sparkling Wines is a reflection of the increased interest in bubbly amongst both Slovene winemakers and wine drinkers, and the celebration at the Grand Hotel Union lasts well into the night.
Ljubljana, www.radost.si
MARCH
Malvasia Festival
Istria is home to the Malvasia grape, and this event brings together wine producers and drinkers from all over the region, to share their love of local wine, food, and culture, and is the ideal place to sample the more Mediterranean side of Slovenian life.
Portorož, www.malvazija.info
APRIL
Brda & Wine
Held in late April, the Brda & Wine festival gives offers the chance to sample wines and produce from around the district, attracting producers and wine lovers from both sides of the Italian border. There are also cultural and educational events, such as lectures, concerts, films and art shows.
Šmartno, Goriška Brda, www.brda.si
Šempas Wine Festival
For two days each April the Cultural Centre in Šempas, near Nova Gorica, hosts a festival of wine and olive oil, where visitors can enjoy a lively atmosphere and sample local produce, including the work of winemakers from Slovenia and neighbouring countries.
Šempas, Vipava, www.festival-vin.si
Orange Wine Festival
Slovenia has managed to muscle its way to the forefront of the increasingly popular Orange wine movement. What is Orange wine? In technical terms it's wine made from white grapes with an extended maceration period, but you don't need to be a viticulturist to appreciate the taste, or the striking colour.
Izola, www.orangewinefestival.si
MAY
Flavours of the Vipava Valley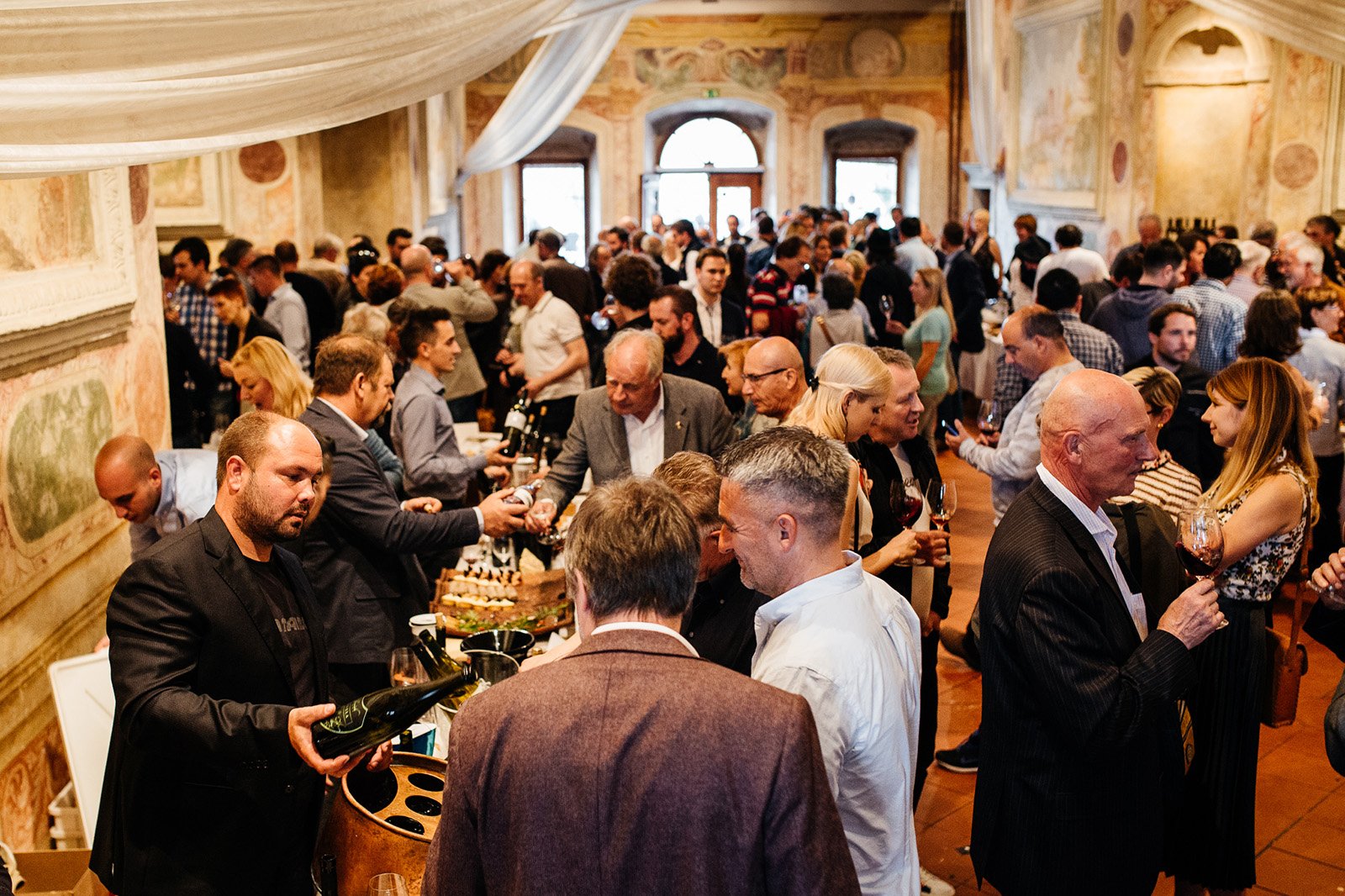 The valley's premier wine and culinary event takes place in mid-May each year, at the stunning Dvorec Zemono. In addition to the two-day festival programme, many of the districts best restaurants offer special menus during the concurrent Taste Vipava culinary month.
Vipava, www.okusi-vipavske.si
Refosco Festival
For producers, the focus of this event is the professional tasting, scoring and awarding of the best Refosco (or Refošk in Slovene), but more casual visitors can simply relax and enjoy the range of wines on offer, along with tasty cuisine and entertainment.
Marezige, www.praznik-refoska.si
Vinska Vigred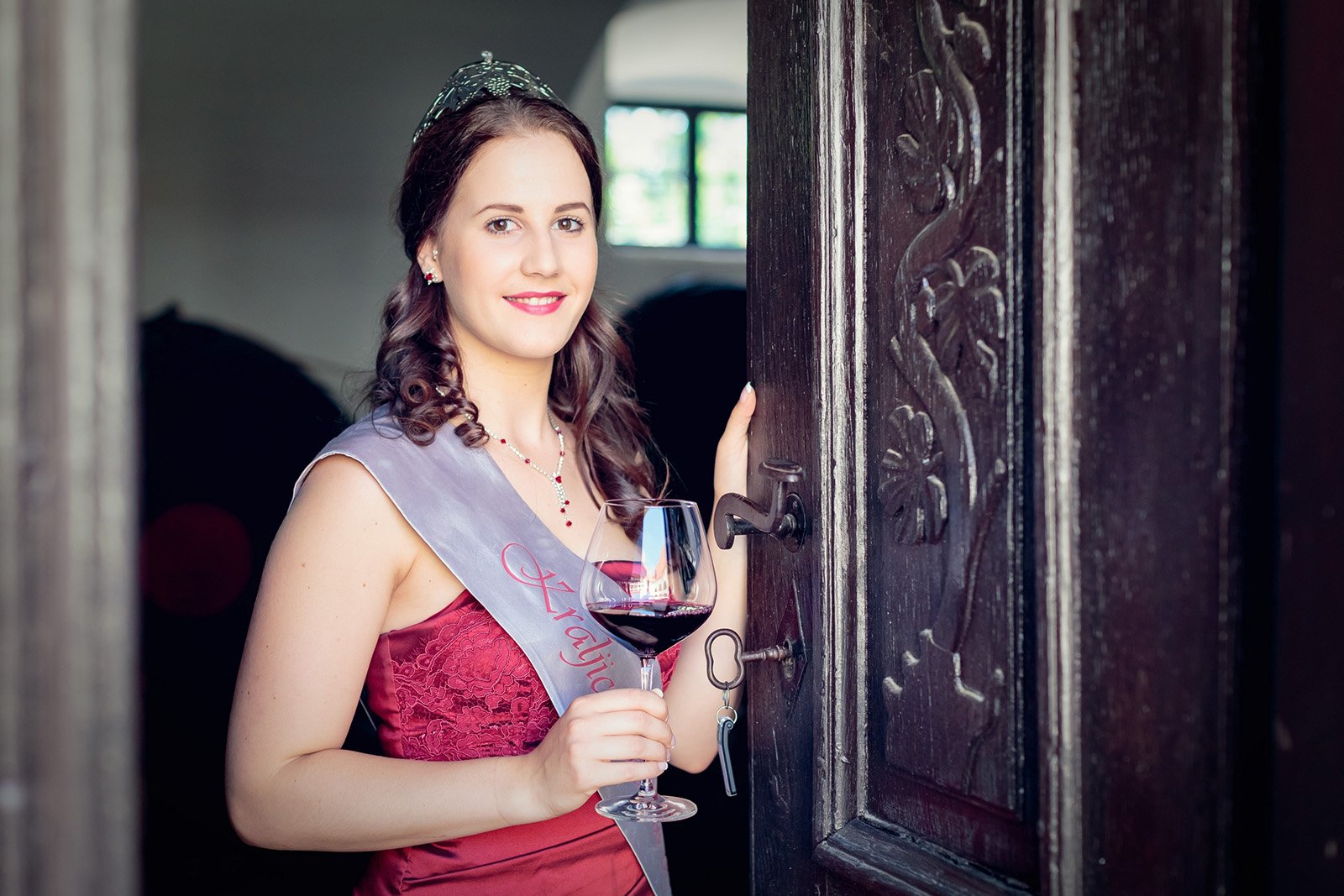 Vinska Vigred festival is the largest wine event in Bela Krajina, attracting thousands visitors to Metlika's old town during the third weekend in May each year. First held more than 30 years ago, the event began as a fair for exhibiting and tasting local wines, but it has since grown into a multi-faceted cultural festival.
Metlika, Bela Krajina, www.vinskavigred.com
JUNE
Open Cellars
On the first or second weekend of June many local winemakers open their cellars and share their stories and secrets of production. As well as chance to learn more about wine-making, in beautiful and historic surroundings, there are also plenty of tastings.
Goriška Brda, www.brda.si
Ljubljana Summer Wine Route
The summer event follows the form of its November incarnation, only with warmer weather and later hours, as dozens of Slovene producers set up stalls throughout the old town, offering generously poured glasses for around €1 each (special vintages, reserve selections, etc. can be higher). Local farmers also get in on the action, offering homemade cheeses, meats, honey and other treats to hungrier than usual passers-by.
Ljubljana Old Town, www.ljubljanskavinskapot.si
Modra Frankinja Festival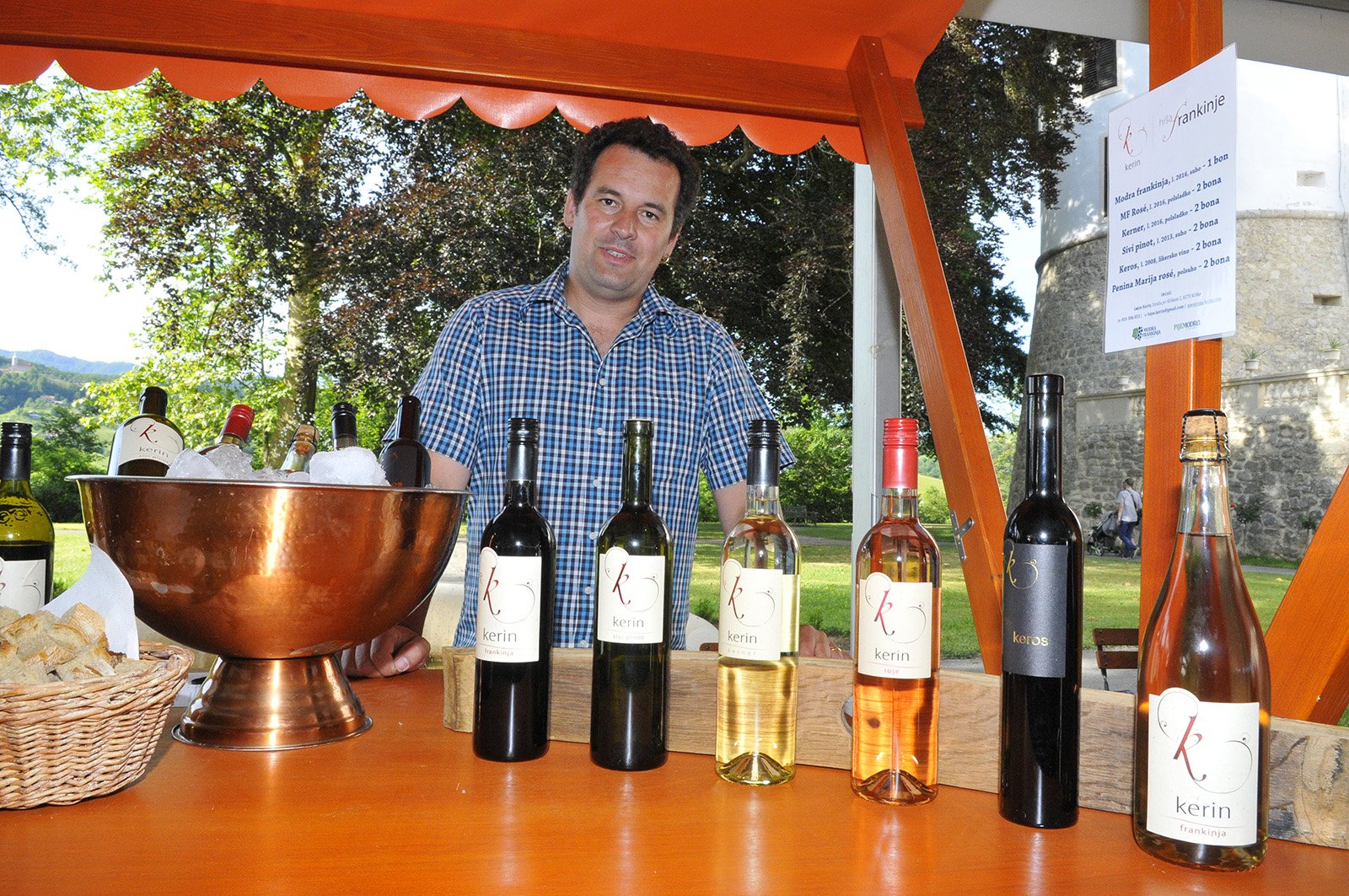 Dedicated to the dark-skinned Modra Frankinja grape (or Blaufränkisch as it's most commonly known internationally), the festival is part of a larger project aiming to promote the production and quality of the wine variety locally, while also making the Posavje region one of the most recognisable centres of Blaufränkisch in Europe.
Sevnica, Bizeljsko-Sremič, www.modra-frankinja.com
JULY
Grossmann Fantastic Film & Wine Festival
Launched in 2005 to celebrate 100 years of filmmaking in Slovenia, the organisers went one-step further and added wine, because why not? Held each summer in mid-July, this truly unique festival also in- cludes concerts, workshops and art exhibitions.
Ljutomer, Štajerska, www.grossmann.si
Vino Ljubljana
Although its tradition dates back to 1811, Vino Ljubljana's modern incar- nation began in 1955, which is still good enough to make it the oldest international wine competition in the world. Both Slovene and international champions are crowned in a variety of categories each spring.
Ljubljana, www.en.vinoljubljana.si
AUGUST
Festival of Teran & Prosciutto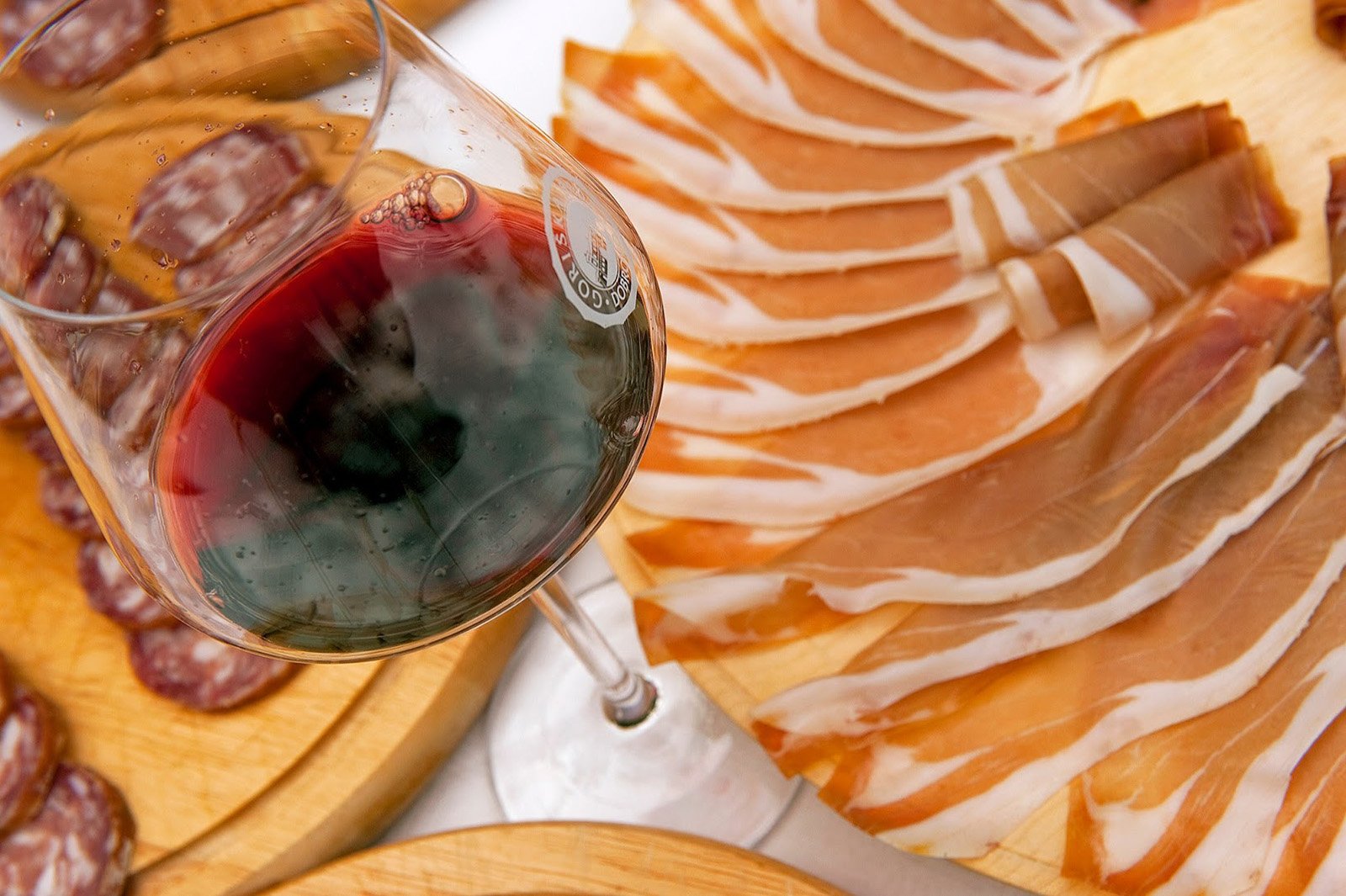 In mid-August the culture of the Karst region is celebrated in a festival of culture, entertainment, prosciutto and wine. Another chance to enjoy some of the best local produce while seeing a beautiful party of the country.
Dutovlje, Kras, www.visitkras.info
SEPTEMBER
Ceremonial Harvest of the Old Vine
The annual harvest of the world's oldest vine in Maribor is one of the country's most exciting wine events. Guests, including government of- ficials and other VIPs, gather in front of the Old Vine House along the river to witness the ceremony, which is accompanied by cultural enter- tainment and of course wine tasting.
Maribor, Štajerska, www.visitmaribor.si
OCTOBER
VinDel Wine & Culinary Fair
This international wine and delicacy event is one that attracts a broad range of exhibitors, and gives visitors the chance to try a huge variety of glasses and dishes. Highly recommended if in the area.
Maribor, Štajerska, www.vindel.si
NOVEMBER
Wine Route in the Tunnels under Kranj
Kranj's annual wine festival may be the most interesting wine event in Slovenia, as it takes place in the WWII-era tunnels underneath the old town. Held on two consecutive weekends, there's also a full programme of other events around town running concurrently.
Kranj, www.visitkranj.com
St Martin's Day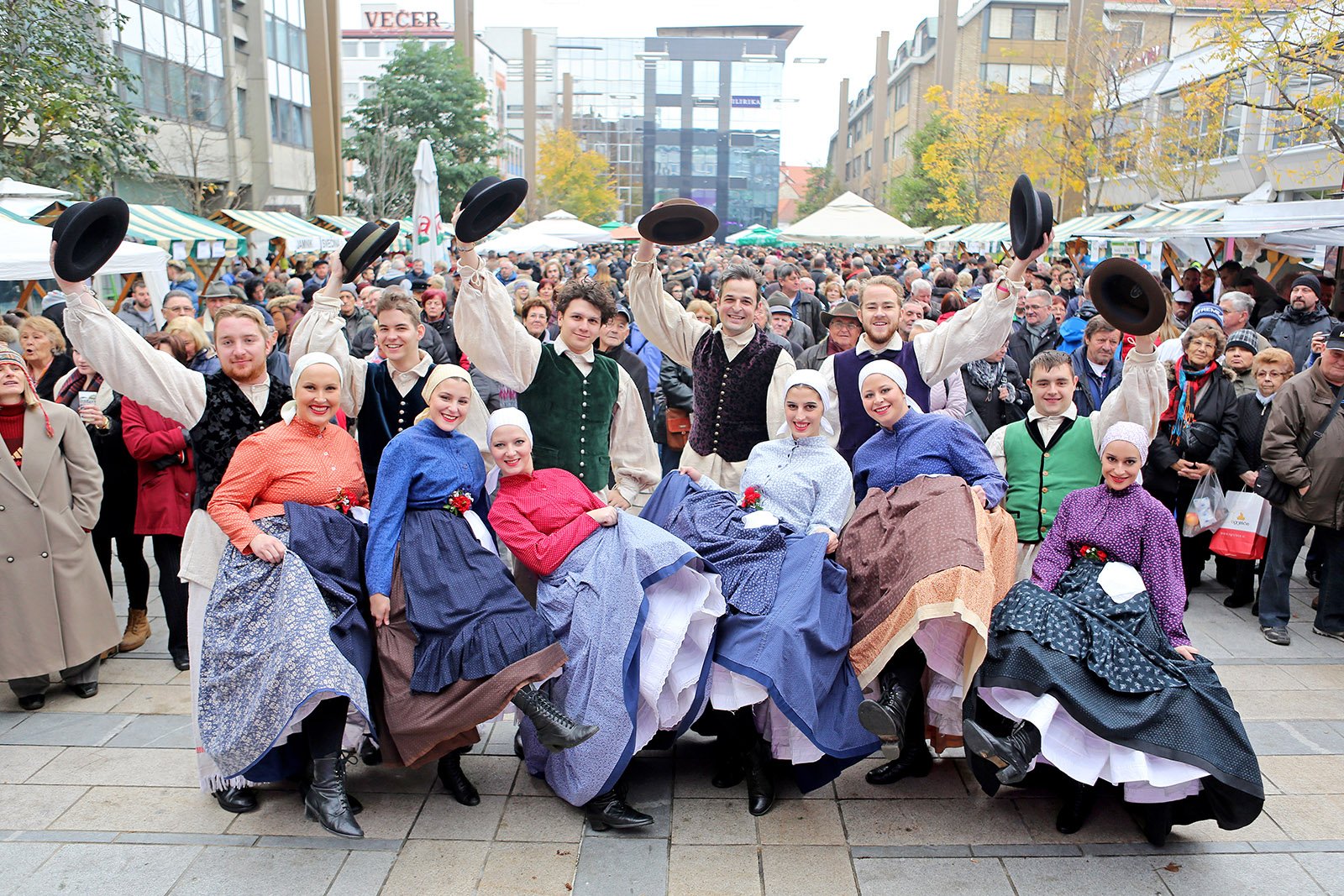 Every region in Slovenia takes part in the annual celebration of St Martin's Day, to mark the production of new wine, and the events held can range from simple tastings to loud parties. The focus is on November 8 to 13, but the exact details vary from place to place. Wherever you are the second weekend of November, just ask around and you'll find the wine.
All over Slovenia
St. Martin's Day Celebrations across Slovenia 2023
Where can you go for St. Martin's Day celebrations this year? Where will the largest St. Martin's Day celebration in Slovenia be held? Where in Slovenia do they start celebrating St. Martin's Day a week early and continue past November 11th? St. Martin's Day is celebrated on November 11th, and the festivities can be described as a festival of Slovenian wine and cuisine, promising an unforgettable celebration filled with Slovenian tradition. This year, from November 4th to 12th, 2023, St. Martin's Day events will take place all over Slovenia, combining the best local wines, culinary delights, and cultural events. Here's […]
Slovenian Wine Festival
Slovenia's largest food and wine-related event is held at one of Ljubljana's most prestigious hotels, bringing together a broad range of participants and attendees from the industry, media and interested consumers. It aims to raise awareness of Slovenian wine and food.
Cankarjev Dom, Ljubljana, www.slovenskifestivalvin.si

The descriptions of wine events above are taken from the book THE Slovenia Wine: Top 125 Experiences, which you can read more about here.